Ben's Tribute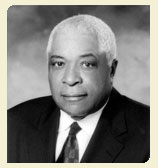 Mrs. Valmarie Davis and The Late Darwin N. Davis, Sr.

Valmarie, I miss those great moments. I will never forget you and Darwin. Darwin made my life on this planet brighter by just knowing him. I asked him one day would he be my mentor and he said yes. I did not understand at the time what that meant to him.

Once he committed to doing something, he followed through with it. He introduced me to his wide circle of friends and acquaintances by putting on an Art show for me at his home in North Stamford, CT. Many notable friends, like Earl Graves Sr., attended. My whole life changed from that moment on; I was on my way.

Darwin actively participated in exposing me to every available opportunity. His larger than life personality opened many doors for me, making Ben Hollis, The Artist a household name. The Late President Ronald Reagan has a piece of my art work. Darwin's belief in inclusiveness and love should be followed by all Americans. It is what God would want for all of us.

I enjoyed those recent phone chats we had immediately prior to his passing on. We picked up our conversation just like we had been talking every day -- it was like old times.

The Dar would be pleased to see this new endeavor that he knew about but did not get to see. I am sure that "The Dar" is smiling down on us.

Valmarie, I miss those great moments, I will never forget the both of you! May God continue to look down on you.

Click here to read a biography of Darwin Davis from The History Makers website.